C-Shaped Earrings
If you order within
Arrives by
sold in last hours
Description
A sophisticated piece of jewelry
This fashionable accessory will elevate your look
Any jewelry lover knows that no look is complete without a pair of exquisite earrings. These stunning C-Shaped Earrings will become a perfect addition to your accessory collection. Make your outfits look lit!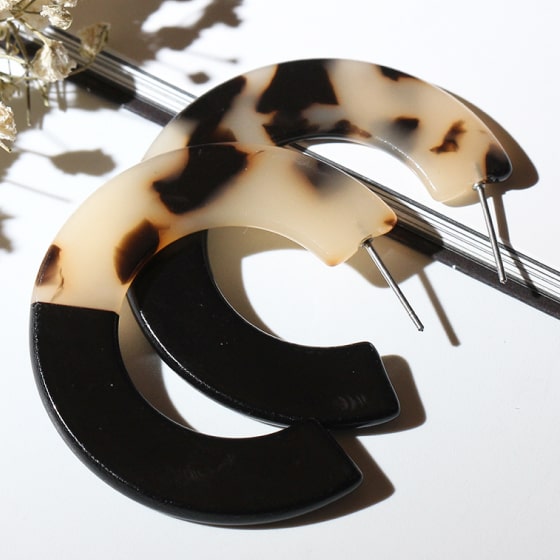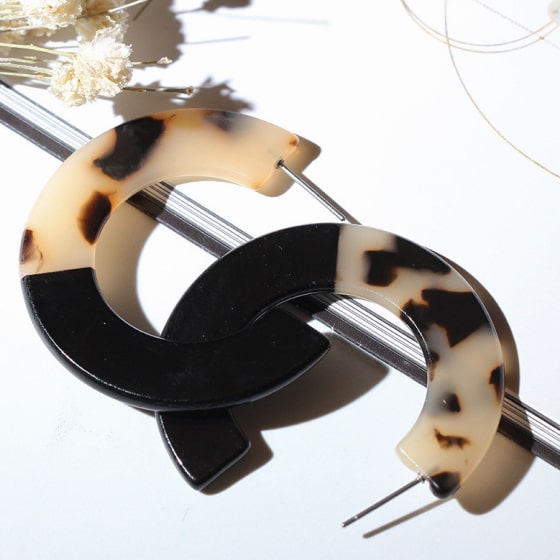 Be glamorous!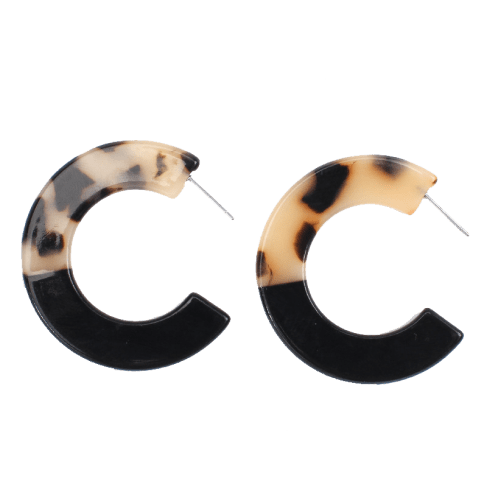 General characteristics
Color: beige/black. Material: acrylic resin. Size: 1.2 in. Weight: 0.53 oz.
Care tips
Do not submerge in water. Store out of sunlight. Avoid exposing the earrings to harsh chemicals and cleaning products.
Play it by ear!
Whether it's a date, party, or job interview, these C-Shaped Earrings are suitable for any of the above and many other occasions! They go well with any outfit and add zest to your look. No matter what your plans are, it will be the perfect chance to shine with these gorgeous C-Shaped Earrings!
Reviews
Reviews
Our reviews are verified for authenticity
I liked the earrings very much. They are a little bigger than I thought. But because of it they look even more interesting. Though they are big, I don't get tired wearing them all day long.

Earrings are cute, light, not felt at all. The color in the photo is somehow brighter than in life. Quality is good.

I thought they were going to be bigger but they're the ideal size and they weigh nothing.

Beautiful earrings. Large, at the same time very light, not felt on the ears.

So stylish! Such cool, acrylic! Now everywhere and always with me.

Excellent earrings: bright and light-ideal for the summer!

these earrings are so cute and the color is very beautiful

Good earrings, very light, made qualitatively, look stylish!

Very beautiful earrings color is beautiful, very cute!

I thought they were bigger, but i like them anyway

Very beautiful earrings, both in color, and in size.

Earrings are light, cute. Just for the summer.

Cool, very light and bright) I like them

Beautiful color and not too big

Beautiful, bright earrings.