Bamboo Eyebrow Brush
If you order within
Arrives by
sold in last hours
Description
Perfect tool for taking care of your eyebrows
Quality eyebrow brush for everyday use
Our fantastic back-to-nature eyebrow brush will be a fine tool in any make-up lover's collection. Make your face look neat and refined without trying too hard. Shape, comb and define your eyebrows in a safe and easy way with this cool non-shed brush.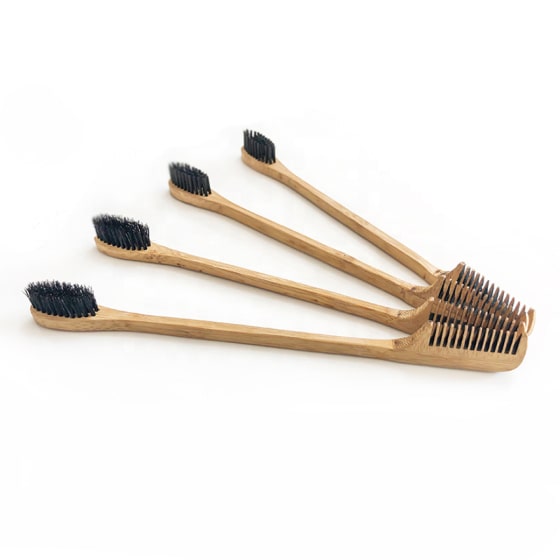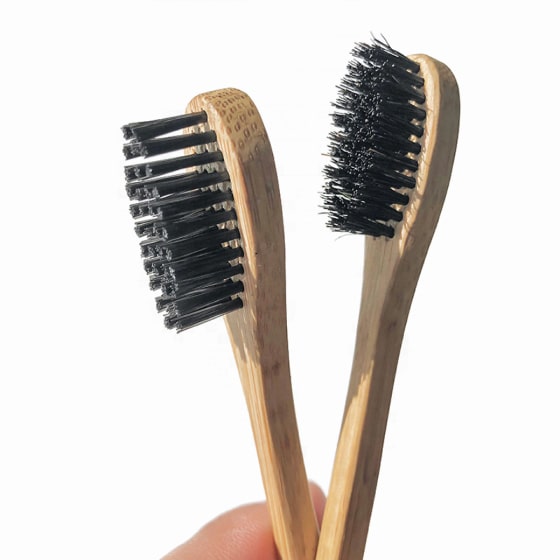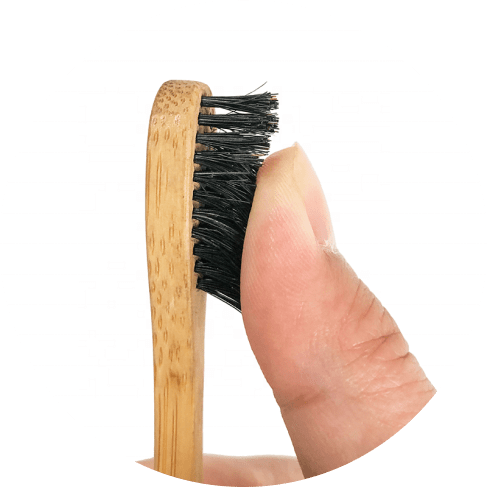 Eco-friendly and cruelty-free
We take the quality of our products very seriously and use only the best materials. The brush is made from boar hair that doesn't shed and is obtained in an eco-friendly and cruelty-free way. The handle is natural splinter-free bamboo for great control and proper grip.
Bamboo eyebrow brush details
Color: light-brown. Material: bamboo (handle), boar bristle (brush). Size: 18.3*3 cm. Weight: 7 g. Contains no toxic alloys.
Elevate your make-up game
Firm and stable Our brush has moderately soft and elastic bristles for a comfortable pain-free brush. The bristles are properly fixed in place, so you don't have to worry about them shedding and getting in your eyes. The brush has a comb with round teeth on the opposite side for better performance. Great for both beginners and professionals, it makes a great gift for your female friends.
Reviews
Reviews
Our reviews are verified for authenticity
This is exactly what I need to care for my eyebrows. It is the BEST!

Simple and effective. Good value and easy to use. Recommend it!

I was excited to find this eyebrow brush exactly like one I have had for years which finally started losing bristles because it fell in love with the curling iron and melted. It is the best little comb to tame my eyebrows and keep them well groomed. Love it!

There are few products that I truly love. This one is one of them. Not only is it cheap it is also super effective at what it does. Great for managing my eyebrows and eyelashes. It is small and lightweight and comes in a pouch that is easily reusable. Keeps it clean and unfolded.

I have thick bushy brows and have used so many brands and brushes to keep these bad boys tamed. So far these two brushes have not crumbled or fallen apart as I have had in the past. Usually, the bristles or the comb end breaks rather quick from dropping in my bathroom or just overall use and so far so good. I have only had these two for a month or so and have had no issues. I keep one at home and one on the go. I think the price is very reasonable for how useful and sturdy they are.

The brush is excellent for smoothing my brows before applying brow gel. The comb is great for separating eyelashes or capturing one of those pieces of fuzz that sometimes land on the lashes, is poking you in the eye, but almost impossible to find. I find these brush/combs very useful and wouldn't be without one of them.

Works pretty good for separating eyelashes stuck together from mascara. Nice little tool to have on hand. I only wish it had another form with a round brush for eyebrows.