After Hours Recovery Oil
If you order within
Arrives by
sold in last hours
Description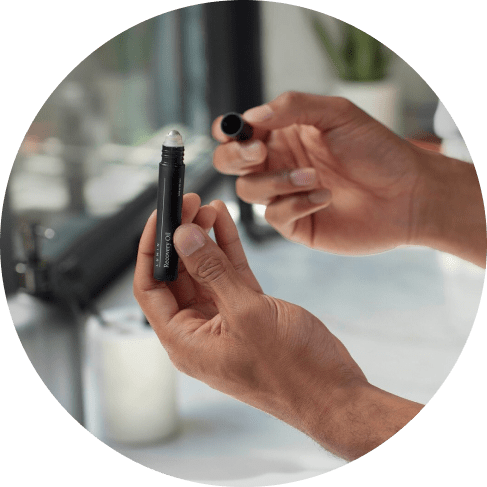 Level up your face game
Get intense about moisture and fighting fatigue with the clever Lumin After Hours Recovery Oil. Discover our powerhouse duo of argan and squalene oil, for skin-repairing magic.
Extra help is here
Seal in goodness
After serums or your moisturizer, lock in moisture and boost skin elasticity with this oil.
A luxe blend
From apricot kernel oil to sweet almond oil, this nighttime wonder is loaded with good-for-you hydrators, omegas, and fatty acids.
Nix many issues
From inflammation to sun damage, fine lines, and dryness, this magical face oil does it all.
Not just for the face
Yep, feel free to hydrate ashy knees, elbows, and more with this premium treat for smoother skin tomorrow.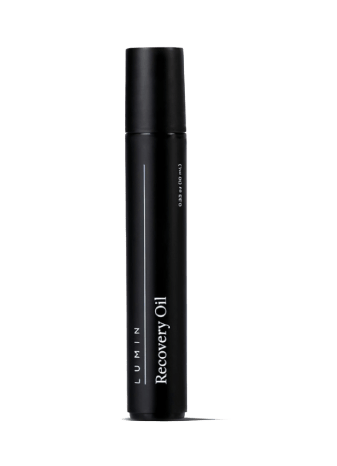 Self-care is self-love
Take better care of yourself and go beyond just plain moisturizer. Better care of your skin = better looks.
Relax + indulge
Take time for yourself and use our oil for massages or just an extra layer of moisture-locking goodness, anytime.
Premium care, just for men
It's the Lumin difference
Lumin prides itself on quality ingredients that really make a difference. Go from ordinary to extraordinary with the Lumin line of skincare and haircare must-haves for a better, more confident you. Nourish hair and skin with natural ingredients in refreshing, high-performance formulations.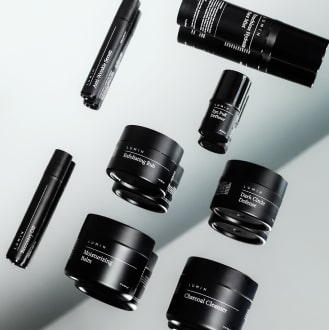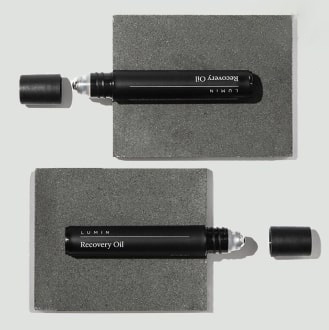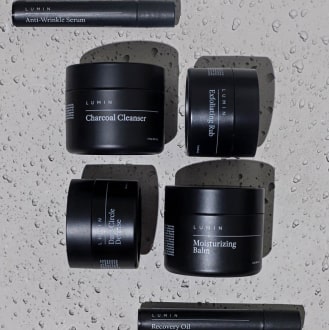 Reviews
Reviews
Our reviews are verified for authenticity
Absolutely loved this product.

Please keep making this stuff!

Buy this stuff! It's a miracle for skin!

Overall great product which deserves a try!

We are very pleased and will be ordering again.

So I have been buying this product for 4 years now. It's fabulous. I use it on my face and body. One thing I will note is that I have had to rebuy 3 times simply because I have dropped the bottle and broken it.

I have been using this oil for a week. I love the feel of it on my face. Scent is also pleasant.

Your skin will thank you for it. Highly recommend it.

Pleasantly surprised at the value and effectiveness of this product. I've recommended it to many people already.

The great thing about it is you can use oil not only for the face but for body parts, knees, elbows. I loove it

great product, and what I love more is it's portable and doesn't take much place

I just LOVE this product! It works very well and smells even better.

It's my new favorite. I like it so much I may get the cream they make. This is a solid 5 star product.

good quality and I definitely will try other brand products but I'd wish it had more oil in it

Got this for my husband. He said he could see an improvement after the first use. He continues to use it on a daily basis, & is surprised with the results... Will keep this on hand Indefinitely!!

This is my first time using this type of product and I must say It has been a great experience so far. Very smooth and makes the skin feel really good. I'm so glad I decided to try it.

I'm so glad I ran across this stuff! For the price, you just can't beat it. I have oily skin, so, for the longest time, I thought I should steer clear from anything that had the word "oil" on it. Boy was I wrong. It has made my skin look so much better

I have very sensitive skin so I am very picky about what I apply to my face and body. After reading the reviews and researching the ingredients, I decided to give it a try. This stuff is AMAZING and I am completely addicted. Love, love, love ❤️

This is the best oil I have ever used. The biggest difference I see is the effect in my under eye area. I am 61, and amazed at how moisturized my eye area is now. Just ordered another bottle, in case the world comes to an end. In that event, I will be moisturized.

This oil is fantastic. I ordered it specifically to treat my elbows and feet. I saw a difference after the first use, and it's just gotten better. The oil comes out pretty thick but absorbs almost immediately. The scent dissipates quickly. Give this a try if you have problem areas. It works wonderfully.

This is by far one of the best products I have ever used for skin care! It seems to have tightened my skin and lightened my age spots. It has a very pleasing scent as well. It does not leave a greasy feel and dries well.

I have been using this product for just about a year now, and I am still impressed at how much it has improved my skin! So glad I found something that works for sensitive skin that isn't loaded with chemicals! It moisturizes deeply while not feeling heavy on your skin, and smells so relaxing! Keep up the good work you have as a customer for life!

It went on very smoothly and felt great. I have been using this oil for about 2 weeks and I see a big improvement in my face. The lines on the side of my eyes are almost gone and the deep lines in front of my eyebrows have softened drastically. I will definitely keep using and buying this product. Over the years, I have bought many very expensive products that promise to do what this has done for a fraction of the price.
After Hours Recovery Oil
$31.99